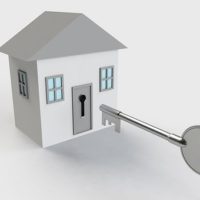 Signing a building contract will probably be one of the biggest and most expensive commitments you make in your life. It makes sense to have the building contract reviewed by a lawyer for peace of mind before you sign.
In the course of a week, we receive calls from many home owners who are in disputes with builders in Victoria.   If you have a serious dispute with your builder, it is often a long and costly exercise to get a resolution.  If your builder has died, disappeared or become insolvent, you may be left dealing with the domestic building warranty insurer, with significant caps on the amount of your losses that may be covered.
Because the consequences can be very dire if things go wrong, it is all the more important to make sure that the building contract is in order from the start.
Hendersons Legal has carried out many building contract reviews. We are in unique position to do so with Melissa Henderson having been CEO of a major domestic extension company in Victoria for over five years.  In carrying out our reviews, we have seen proposed contracts that carry the HIA and MBA logos, even though the contracts differ from the standard forms. We have seen some very onerous "special conditions" which can run to pages which charge unreasonably high fees to administer variations; block owners' building experts from having access to the building works; change the final payment and handover terms; and many other negative provisions to be used by the builder against an inexperienced owner.  We also see some absolutely abhorrent progress payment schedules that are illegal and breach the provisions of the Domestic Building Contracts Act 1998 (Vic) or which stack the percentages payable for each stage in favour of the builder leaving owners with little leverage at the end if the builder does not finish off the works properly.
At Hendersons Legal, we pride ourselves on providing an extensive review of the building contract terms and conditions and not just a cursory glance at some obvious issues like the amount of delay damages or the length of time for the builder to complete the work.
We take a practical approach to looking at where the owner will stand with the builder along the construction process and do not seek to comment or recommend changes unless there are real commercial considerations.  We also confirm the builder's registration and insurance eligibility amongst other matters.  It is important that some due diligence is done to try to ensure that the builder is reputable and won't go broke before your building project is completed.
Obviously if you have specific queries or concerns, then we answer those too.
For a full and comprehensive review of your building contract, please call (03) 9629 2211 to speak to an experienced construction lawyer now or send us an email with your query.
This content is intended as commentary and should not be construed as legal advice.
For more information call Melissa Henderson on 03 9629 2211.