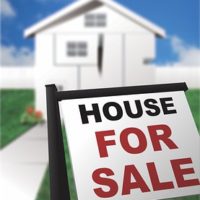 Conveyancing referrals by real estate agents to a competent conveyancing lawyer can be very important when buying or selling a home.  It is important for all vendors and purchasers to engage conveyancing lawyers who will not only prepare all of the right documents but who also have significant legal knowledge and experience to make sure that all relevant processes happen on time and to deal with any legal issues that arise along the way.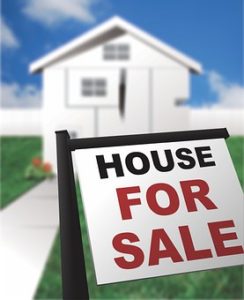 How can you make sure that you are engaging a reputable conveyancing lawyer among the many options available in Melbourne?  Many will conduct a google search. Others will ask their friends and family. Another option, which is extremely common, are conveyancing referrals by real estate agents.
There are many benefits to vendors and purchasers if the real estate agent can establish a sound working relationship with a conveyancing lawyer.
In making a conveyancing referral, the real estate agent must be confident that the recommended conveyancing lawyer is able to provide a personalised service, such as those provided by the conveyancing team at Hendersons Legal.  These include:
Working with the same conveyancing lawyer, to ensure that a great working relationship is established and the real estate agent's processes and concerns are well known to the conveyancing lawyer.  There is nothing worse than having to deal with a new person each time you make a phone call to find out how a conveyancing matter is progressing.

Being confident that the conveyancing lawyer has a sound knowledge of conveyancing and property law.  It is important that the real estate agent can recommend a lawyer who can look after their client in all circumstances.  Whilst many conveyances flow smoothly from sale to settlement, the process always involves risks and sometimes things go wrong. When they do, it is important that the conveyancing solicitor is able to identify those risks and resolve them as quickly as possible to avoid large cost blow outs, settlement delays or worse still, the termination of the sale contract.

Knowing that the vendor, purchaser or real estate agent can make a simply telephone call to speak to their conveyancing lawyer at any time to allay any concerns that can seem overwhelming when things look like they are going wrong.

Being confident that the conveyancing lawyer can work practically and quickly in the production of section 32 Statements or Contracts of Sale when urgency is needed.
We are sometimes surprised when clients express a concern about conveyancing referrals by real estate agents.  They worry that the benefits to the real estate agents in the form of conveyancing referral fees paid by the conveyancing lawyer might sway the real estate agent to recommend lawyers who are not fully competent or who might "look after" the real estate agent more than the client.
Conveyancing Referral Fees
It is our experience that this is certainly not the case. It is common practice for lawyers to pay real estate agents referral fees for conveyancing matters. However, this is usually a positive for the real estate agents' clients, rather than a negative. As in most businesses, real estate agencies invariably wish to build long-term relationship with their clients based on trust and great service.  This is unlikely to occur if they refer their clients to incompetent conveyancing lawyers. Not only would the vendor or purchaser undoubtedly be upset by such a referral, but the real estate agent will also directly incur problems and stresses in dealing with conveyancing lawyers who are unable to prepare documentation properly; meet important deadlines; or provide correct and practical legal advice should problems arise.
We find that our conveyancing matters referred from real estate agents run far more smoothly as the result of an established, good working relationship with them and their knowledge of our processes and vice versa.
As a result, Hendersons Legal is happy to offer conveyancing referral fees to real estate agents for all types of conveyancing matters.  In referring conveyancing clients to Hendersons Legal, real estate agents can be confident that their clients will be dealt with quickly, courteously, with enthusiasm and with full legal by qualified solicitors.  
Hendersons Legal is a small commercial practice in the CBD which specialises in providing personalised services to all of our clients.  Our lawyers are highly experienced and fully qualified to provide practical legal advice for all our clients' legal issues and concerns.  If you wish to make a referral of a conveyancing matter to Hendersons Legal, please call our office on (03) 9629 2211 to speak to one our conveyancing lawyers in Melbourne now.
This content is intended as commentary and should not be construed as legal advice.
For more information call David Henderson on 03 9629 2211.