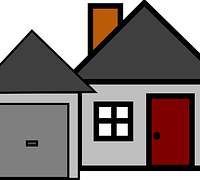 Domestic Building Disputes Resolution Victoria is a new dispute resolution body which commenced activities on 26 April 2017, providing free building dispute resolution services for homeowners and builders.
If you have a "domestic building work dispute", then it is mandatory to apply to Domestic Building Disputes Resolution Victoria before issuing legal proceedings at VCAT.
A "domestic building work dispute" is defined in section 44 of the Domestic Building Contracts Act (Vic) ("DBCA") as any matter relating to a domestic building contract or the carrying out of domestic building work including:
an alleged breach of a warranty in section 8 of the DBCA;
the standard or quality of building work;
the failure to complete building work at all or on time; and
a failure to pay money under a building contract.
The first step in bringing a dispute to Domestic Building Disputes Resolution Victoria is to complete an online application at https://www.dbdrv.vic.gov.au.
Next, your application will be reviewed by a Dispute Resolution Officer who will check that the application has been properly completed and that Domestic Building Disputes Resolution Victoria has the power to deal with your claim.  The Dispute Resolution Officer will also check that your dispute is "suitable for conciliation".
To be suitable for conciliation, the dispute must meet the requirements of section 45(c) of the DBCA in that:
the application must be fully and properly completed and submitted;
the application must be lodged within the required time;
the applicant must cooperate with the Dispute Resolution Officer and provide all information and documents requested;
The applicant must have taken reasonable steps to resolve the dispute before lodging the application;
The dispute is not otherwise before VCAT or a court;
There is a reasonable likelihood that the dispute will settle at the conciliation; and
The application is not frivolous or vexacious and has been made in good faith.
Building Disputes Lawyers In Melbourne, Victoria
If the application is accepted, then Domestic Building Disputes Resolution Victoria will organise a conciliation meeting to which both parties may bring a support person or a lawyer.  Domestic Building Disputes Resolution Victoria may also engage an independent assessor to provide a technical report.  At the conciliation, the dispute may be settled by agreement between the parties.  If not, then the Chief Dispute Resolution Officer may issue a dispute resolution order against either party or may issue a certificate of conciliation (which will permit either party to file a claim at VCAT).
Dispute resolution orders include orders directing builders to repair defective work; complete work; pay another builder's costs to complete work; and have the work completed by a registered builder.  Orders against building owners include orders to pay the builder; and to refrain from actions that would nullify the builder's warranty obligations.
It is important to note that dispute resolution orders may be made against parties even if they refuse to participate in and fail to attend the conciliation.
If you are involved in a building dispute and require the services of an experienced building lawyer in Melbourne, then please call Hendersons Legal now to speak to an experienced building lawyer about your problem on 03 9629 2211.
This content is intended as commentary and should not be construed as legal advice.
For more information call Melissa Henderson on 03 9629 2211.