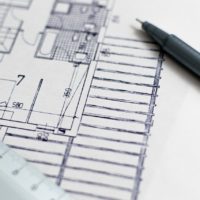 For most people, entering into a contract with a builder for a new home or a renovation is the second largest investment they will make, after buying their home or land.  This is a significant legal transaction with potentially horrendous consequences for the homeowner if a proper building contract review is not carried out before signing off with the builder.
Hendersons Legal can provide you with a full and proper legal review of building contracts. This will give you peace of mind about the legitimacy of your builder and the contract you are being asked to sign. It will also enable you to negotiate the best deal with your builder.
Melissa Henderson has seen many domestic building contracts over many years as a lawyer in the building and construction arena. The same can be said during her five-year stint as the CEO of one of Victoria's largest renovation builders. her experience in building contract reviews can be invaluable.
Building Contract Reviews In Melbourne
Our legal review of your building contract will include a full and comprehensive review of the contract, including the special conditions; any preliminary agreements; the specifications; engineering; and drawings and includes the following, to name a few:
Checking the registration of the builder by the Victorian Building Authority;
Checking whether the builder has eligibility to take out Domestic Building insurance often referred to as "homeowners' warranty insurance";
Checking whether the builder has been subject to any disciplinary action by the VBA;
Determining whether the contract bearing the HIA or MBA logo is legitimate;
Examining the extent of the restrictions and obligations placed on the homeowner by "special conditions" specifically drafted by builders which can have a significant impact on the cost and completion of the project;
Making sure that appropriate finance clauses are included in the building contract to ensure that homeowners who are ultimately unable to obtain finance are not liable to the builder for breach of contract; and
Ensuring that the contract contains appropriate "liquidated damages" clauses so that you are properly compensated if the builder fails to complete the project on time.
These are just a few of the many issues that we cover in our building contract reviews.  It is important to remember that the building contract is a legal and binding contract document.  It is not always possible to walk away from the building contract, once signed, because you change your mind or even if you can't get finance.
We have seen building contract reviews at bargain basement prices that might casually cover two or three issues out of many.  It is important that you get a full legal review of your building contract from a lawyer that is detailed, practical and reasonable.  With our direct industry experience, we have unusual insights into the domestic building and construction industry in Victoria. This ensures that our clients are fully informed of all risks and able to negotiate the best deal possible with their builder.
Call Hendersons Legal now on 9629 2211 to speak to a qualified lawyer about the building contract review you need.
This content is intended as commentary and should not be construed as legal advice.
For more information call Melissa Henderson on 03 9629 2211.