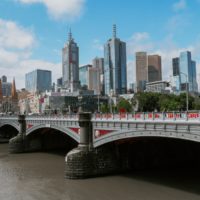 Hendersons Legal has a dedicated team providing services as Victorian and Melbourne town agents for interstate and rural law firms.
We have assisted a range of large and small law firms across Australia with a variety of town agency services including:
Court appearances in all Victorian courts and tribunals
Appearances in the winding up court at the Supreme Court and the Federal Court for bankruptcy matters
Representation at mediations, pre-hearing conferences and compulsory conferences in all Victorian jurisdictions
Electronically filing court documents in all Victorian jurisdictions
Attending at courts and tribunals for filing which can not otherwise be done online including Probate and VCAT
Preparing court documents compliant with Victorian requirements including Writs, Statements of Claim, Overarching Certificates, Proper Basis Certificates, Subpoenas, Further and Better Particulars, Defences and Counterclaims
Court file searches and associated copying including Probate searches
Filing Probate documents at the Supreme Court
Redrafting documents prepared by interstate lawyers into conformity with Victorian rules.
Undertaking conduct of the litigation as principal on a permanent or temporary basis,for example when the interstate solicitor is away on annual leave.
Briefing counsel and instructing at final hearings in all Victorian jurisdictions.
Otherwise, providing you with tactics and strategies to better assist you and your clients in litigation.
Each court in Victoria including the Magistrates' Court, the County Court and the Supreme Court as well as our state tribunals including VCAT, have their own particular forms and procedures across all stages of litigation.  Ensuring the proper formatting, completion and filing of a wide range of court documents can be extremely time-consuming and frustrating when unfamiliar with local requirements.
Hendersons Legal works closely with each of the registries in Victoria which enables our team to offer an exemplary legal agent service in Melbourne for interstate and rural solicitors.
Hendersons Legal provides an array of services to our own private and commercial clients which are detailed on this website.  Our lawyers have extensive experience in the areas of commercial law, building and construction, conveyancing, estate, wills and planning, partnership disputes, employment, business, finance, property and insolvency. The enables us to provide experience and insight into our agency matters as well as looking after purely administrative functions where required.
Our close proximity to all the Melbourne courts and tribunals means we can deliver services quickly in a cost effective and timely manner.  The lodging of probate for example can only be done in person at the Supreme Court of Victoria registry and requires an affidavit of searches to be drafted and then sworn or affirmed on the day of filing.  We are only a five minute walk to the Supreme Court and have been known to run there more quickly when necessary.
If you are an interstate or rural firm or practitioner looking for an effective, affordable and prompt town agent, please call us now on (03) 9629 2211 to speak to an experienced professional to assist you with your matter.
This content is intended as commentary and should not be construed as legal advice.
For more information call David Henderson on 03 9629 2211.