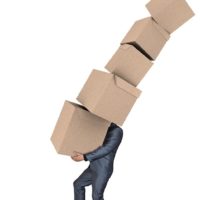 You have probably heard that most conveyancing in Victoria is now being conducted online.  In time, this will become the way that 100% of all conveyancing in Victoria is done.
To participate in an online conveyance, conveyancing lawyers must be registered with Pexa and the State Revenue Office and trained to use their e-conveyancing systems.
To keep up with the extensive changes bought about by the new electronic system, Hendersons Legal has been registered with Pexa for online conveyancing since 2017.  Our lawyers and conveyancing professionals have had extensive training and experience with the online system since that time.
At present, most of the conveyances carried out by Hendersons Legal for our clients are online.
In this time, Hendersons Legal has developed systems and strategies to ensure that all of our clients using online conveyancing are properly identified; that all transactions and documents are thoroughly checked and cleared off before settlement occurs; and that our clients funds are directed to the correct bank accounts.  All of this can be done without clients even having to make the trip into our office.
It is critical that home owners, whether buying or selling, use experienced and reliable conveyancing lawyers to ensure that all aspects of such a significant transaction are properly checked and that systems are in place to minimise all associated risks.
It is unfortunate that there have been cases of hackers gaining access to solicitors' email accounts and other records, which have nominated alternative banking details not authorised by clients. This has resulted in the theft of significant funds from conveyancing clients where proper checks and balances are not put in place.
Hendersons Legal has provided professional conveyancing services to homeowners since 2001.  As a result, Hendersons Legal has significant experience in all aspects of conveyancing.  We have a long track record of making conveyancing easy for our clients.  With our approachable and friendly conveyancing team, Hendersons Legal provides a professional and  personalised service to all of our conveyancing clients.
For peace of mind, you can rely on the reliable and professional conveyancing services offered by Hendersons Legal and its experienced conveyancing team.  Please call our office on 03 9629 2211 to speak to an experienced conveyancing professional now.
This content is intended as commentary and should not be construed as legal advice.
For more information call David Henderson on 03 9629 2211.